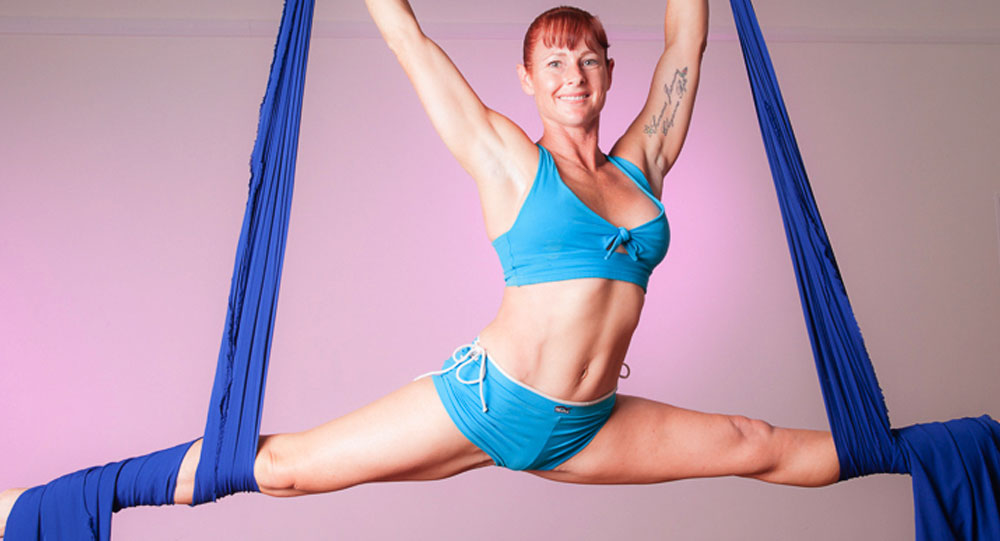 Silkmoves aerial courses
Silkmoves is quite simply 'ballet on air' and when mastered is breathtaking and awe-inspiring! It is also one of the most physically challenging courses we teach.
Silkmoves aerial dance courses have been originally designed by an international aerial arts performer and are delivered with a strong focus on safety and fun! All our aerial instructors are passionate about aerial dance as a fitness form and will ensure you receive personalised attention in every lesson!
Every Silkmoves lesson includes a substantial warm up and stretch session created specifically for aerial dance students. You will learn how to climb, wrap, invert, drop and pose using a beginner level safety knot until you are ready to brave them without it!
| | | |
| --- | --- | --- |
| SilkMoves Level | Description | Pre-requisite |
| Level 1 | Beginner foundation skills | None! |
| Level 2 | Intermediate level skills | Level 1 |
| Level 2.5 | 4 week routine course using level 1 & 2 skills | Levels 1 & 2 |
| Level 3 | Challenging 6 week routine course with all new skills | Levels 1 & 2 |
| Level 4 | Performance wraps & drops - coming soon! | Levels 1 & 2 |
About Aerial Silks
What are the benefits? Muscle toning, stretching and strengthening (particularly core, back, shoulders and arms) weight loss and body shaping, confidence building, friendship making and enjoyment while you're working out!

Class Type : Course
Experience required : Please refer to your preferred level above to check pre requisites. (however, if you have previous aerial silks experience call us on 1300 789 103 to guide you into the most appropriate level for you)
Course length : Each level is 6 hours long (6 x 1 hour lessons once a week from a specific start date - see start dates below)
Cost : $195
See below for next course start dates!
NB : if you are a repeating student (ie you want to repeat the course again), its half price! Make sure you put '0' in the box next to Adult, and '1' in the box next to Repeating student box (see below) in order to make a half price booking!