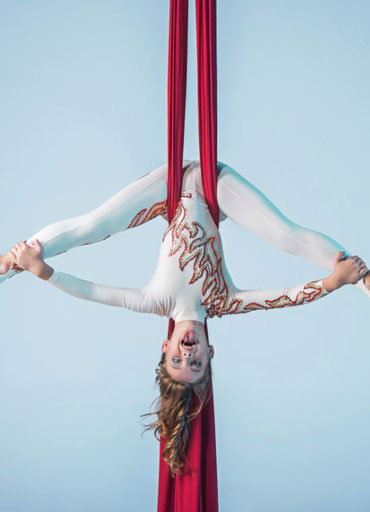 Silks, Lyra/Aerial Hoop, Trapeze lessons for kids and teens!
Aerial Kids classes are a fun, safe and unique way for kids & teens aged between 7 & 14 to build strength, flexibility and most importantly confidence! It is the perfect introduction to the world of aerial dance and VERY FUN, functional fitness! Classes are available using all apparatus : Silks, Lyra/Aerial Hoop and Static Trapeze! *Kids as young as 12 are welcome to join our regular aerial courses/classes if physically suitable.

Kids & Teens 4 Week Silks Course (7 - 14 years) - $130 (1 hour per week for 4 weeks)

Click below to book!
Timetable
Let us help!
Everyone in our office is also an Instructor, so let us help you find the best class for you!