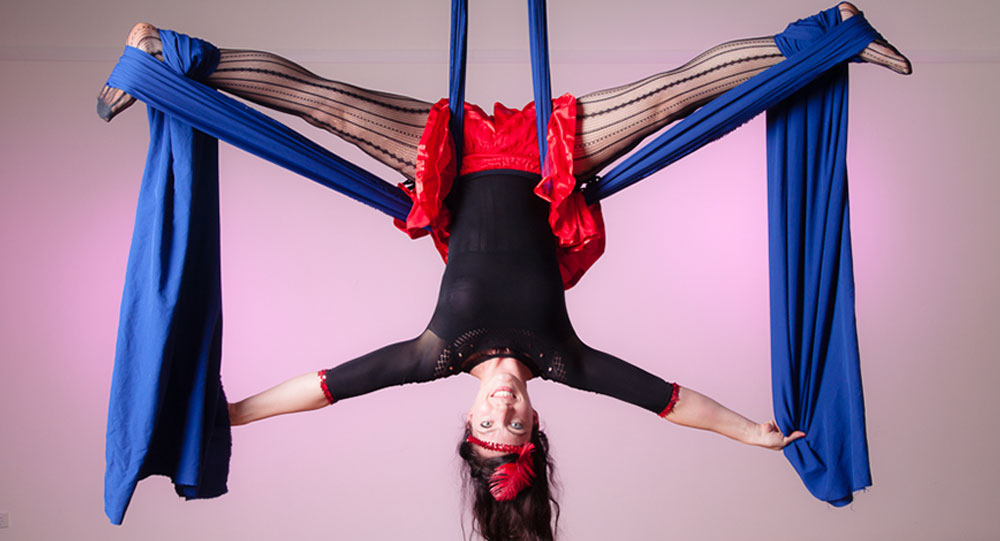 Get a taste of our silks suite of courses!
Silkmoves is Shemoves most beautiful yet most physically challenging dance courses! The strength, body shaping and flexibility benefits of aerial silks is out of this world and we invite to come and experience it for yourself!
About Silkmoves Trial Class
We will firstly warm you up with a warm up and stretching sequence from our complimentary casual flexibility class, Flex Appeal. Next you will be taken through some beginner level moves and poses on the Silks and guided through a beautiful routine! Your passionate instructor will then give you a demonstration of some inspiring high level Silks sequences whilst you enjoy some refreshments!(you will need it!)

Class Type : Trial
Experience required : None!
Class length : 1 hour
Cost : $25
See below for next trial class!
Timetable
Let us help!
Everyone in our office is also an Instructor, so let us help you find the best class for you!