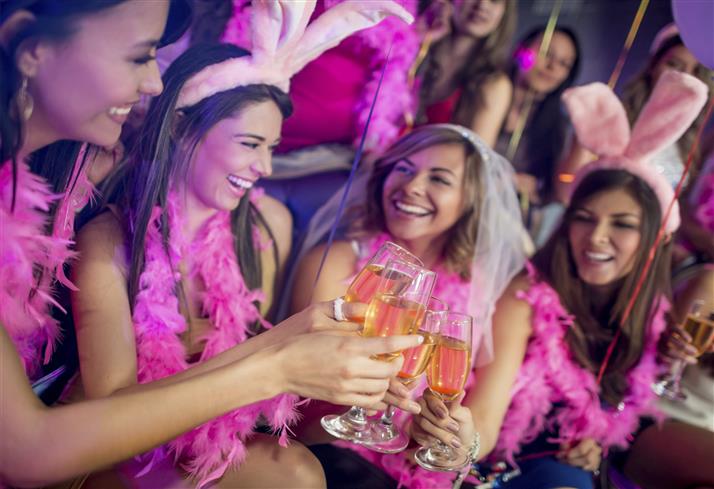 Creating memorable hens parties since 2004...
Hens parties, birthday parties, divorce parties... we've seen them all! Experience for yourself why the ladies of Perth have been choosing Shemoves to celebrate their special occasions since 2004!
Let us create a truly unique and memorable event or party for your special occasion! Select a 1 or 2 hour party option and choose from sexy pole dance, lap dance, twerking, burlesque, bollywood, Beyonce, Britney Spears, Pussycat Dolls, aerial silks, aerial hoop, static trapeze.... or any combination of the above. We can even tailor our routines to suit your chosen songs or theme!
Your instructor will top off the party with a demonstration to end your party with a bang! Their high level acrobatics with a sassy, cheeky twist make for a wonderful finale. All our parties also include a special gift for the guest of honour.
Parties made easy!
Our friendly admin team are all pole dance instructors too, so they are fully qualified and happy to assist you in creating the most amazing party for your group! No request too unusual. Mixed groups are welcome! You can even hire the studio for extra time and celebrations!
Call us on 1300789103 or email welcome@shemoves.com.au to secure your preferred date, time and studio!
SHEPARTY GROUP BOOKING RATES
1 hour SheParties

3 - 5 people: $55 per person
6 - 8 people: $45 per person
9+ : $35 per person

2 hour SheParties

3 - 5 people: $65 per person
6 - 8 people: $55 per person
9+ : $45 per person
Timetable
Let us help!
Everyone in our office is also an Instructor, so let us help you find the best class for you!