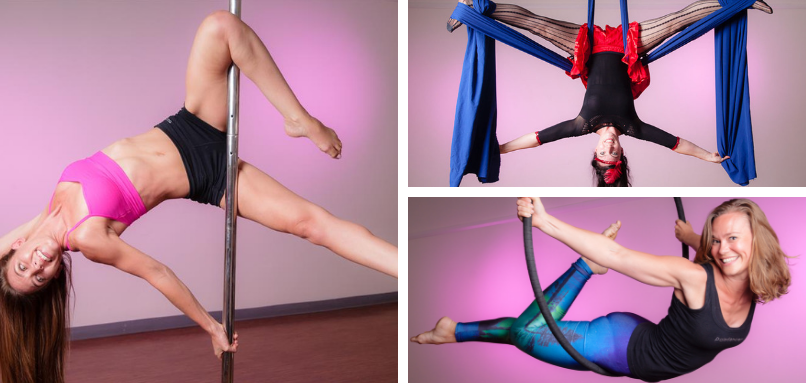 Pole - Silks - Aerial Hoop (Lyra)
All 3 Apparatus in 1 amazing class!
Experience Pole dance fitness, Aerial Silks and Aerial Hoop (Lyra) in one jam-packed 1.5 hour trial session!

The Aerial Trio Trial session is made up of 3 lessons – you'll walk away having danced, spun, swung, hung, shimmied (and had brilliant time!), experiencing all 3 apparatus! Options to continue on with your favourite apparatus in a full course are available after the session.
Limited places available and pre-bookings are essential (please use the link below)
Session cost : $40
Wondering what to wear? Standard active wear/gym wear is perfectly fine! We recommend long leggins and t-shirt (something covering the upper arms rather than a tank top).
What to bring along : water bottle and sports towel
Timetable
Let us help!
Everyone in our office is also an Instructor, so let us help you find the best class for you!