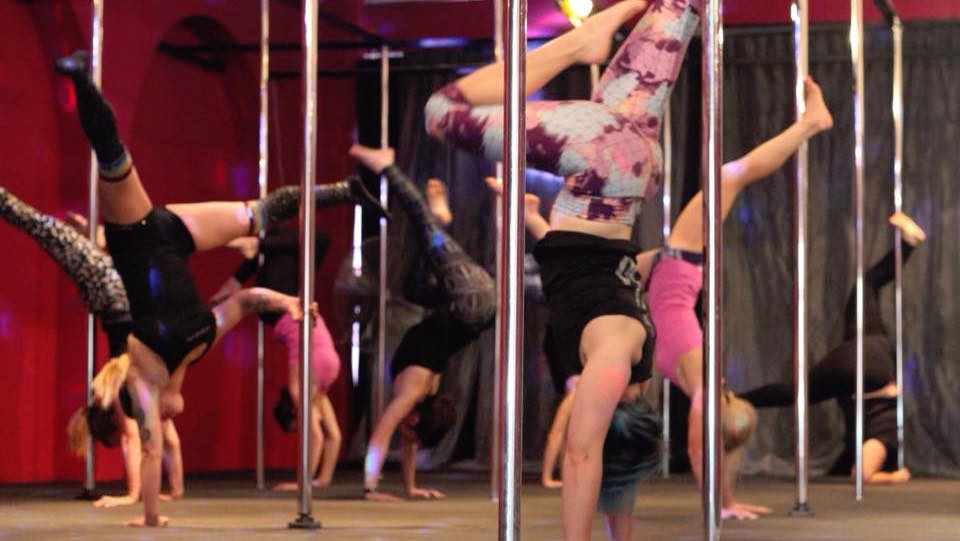 Always wanted to learn how to walk on your hands?
Or do you want to add something extra special to your next pole performance?
Shemoves latest speciality class "Handstands and Acro" is tailored to suit all skill levels, enhance your pole goals and develop the strength, stability and balance required to accomplish a variety of handstand and acrobatic skills. Handstands and Acro has been developed by a professional gymnastics coach and your skilled instructors will tailor your experience depending on your goals and abilities.

Each Handstands and Acro class is dynamic, strength building focussed and always changing to suit the students skill level and goals. The variety of skills you can expect to learn in this challenging 1 hour casual class are; handstands(including many variations), partner acrobatics, tumbling, acroyoga and pole acrobatics.
Classes are casual but numbers are limited to ensure individual attention so book early
About Handstands and Acro
What are the benefits? Muscle & strength building, increase back and legs flexibility, learn the coolest party tricks and super fun!

Class Type : Adult Acro casual class
Experience required : None!
Cost : $18 casually or $75 (5 classes; valid for 6 weeks) or $130 (10 classes; valid for 10 weeks)

Timetable
Let us help!
Everyone in our office is also an Instructor, so let us help you find the best class for you!