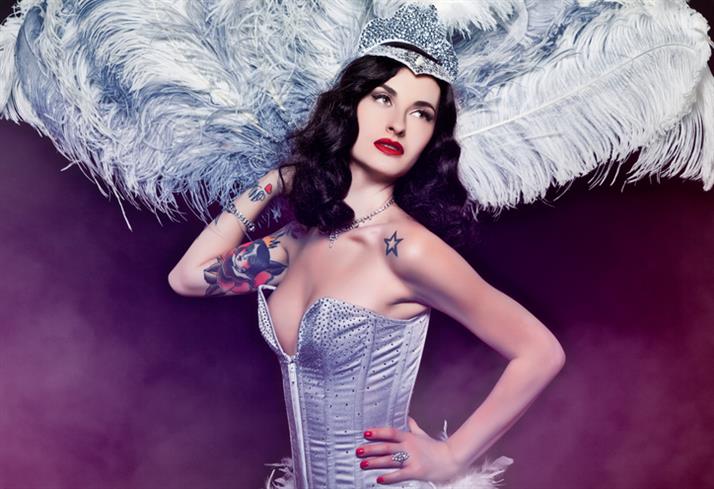 As Dita Von Teese once said...
"It's mostly about enhancing what you have, while spinning a magic spell. Glamour is about creating illusion!"

**Aerial Burlesque Workshop...... please book below**
Our brand new burlesque workshop takes you back to the glory days of burlesque when Gypsy Rose Lee and Josephine Baker were tantalising audiences!!
Think heels, sparkles, feather boas and attitude and you're ready for this 2 hour workshop of tantilizing fun. Burlesque is guaranteed to bring out your cheeky side and truly dazzle in a sizzling vintage striptease routine that will bring out your wild side!
What is involved in a Burlesque Workshop?
This is the ultimate "dress up" party for you and your girlfriends with plenty of photo opportunities throughout the workshop! You will be given a burlesque name in class, accessories to experiment with, a copy of the routine to take home and a classic old school burlesque soundtrack to get you bumping and grinding whilst learning the Art of Tease!

As Jessica Rabbit put it... "I'm not really bad, I'm just drawn that way!"
What are the benefits? A sparkly, naughty and liberating Girls Night Out!!
Class Type : Workshop
Experience required : None!
Class length : 2 hours
Cost : $60
See below for next workshop date!
Timetable
Let us help!
Everyone in our office is also an Instructor, so let us help you find the best class for you!