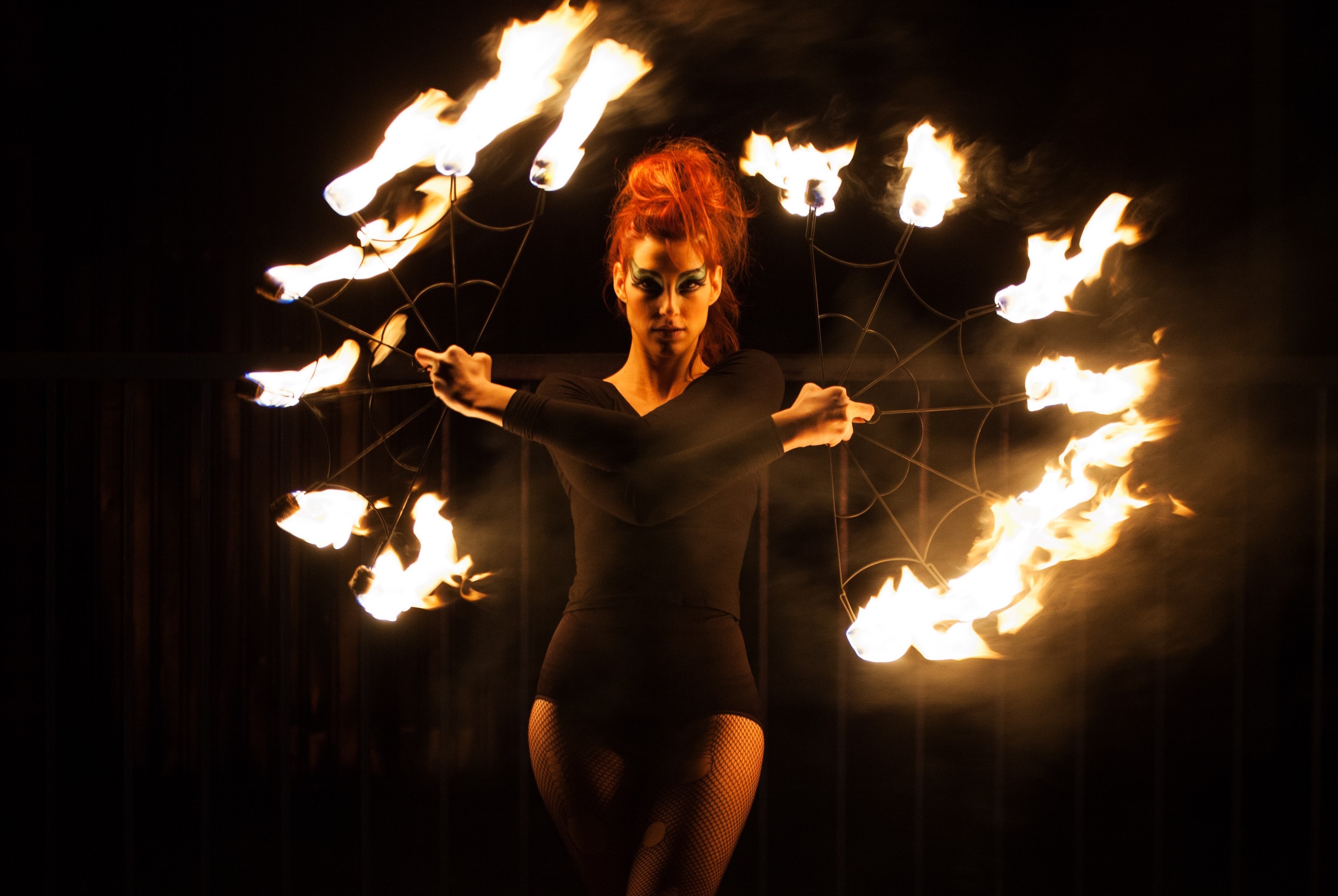 Fire Dance Workshop
Our latest addition to the Friday night suite of "Girls Night Out" workshops!! FIRE DANCE IS HERE!!!
Perform with live fire fans or poi in this exhilirating 2 hour workshop! Taught by an experienced international performer and instructor, you will be safely guided through the foundations of working with live fire followed by a full routine which will be completely Instagram worthy!
About our Intro to Fire Dance Workshop!
Fire Dance origins...It is believed that the Maori people of New Zealand were the first pioneers as the originators of poi. Poi is a Maori word meaning "ball on a string." Maori warriors originally used poi as a form of exercise to train for battle or hunting. By swinging the heavy balls they developed wrist strength and flexibility to handle various weapons and tools. Eventually poi was used as a form of storytelling and dance..
What are the benefits? A super exciting, unique and liberating Girls Night Out!!
Class Type : Workshop
Experience required : None!
Class length : 2 hours
Cost : $75
See below for next workshop date!
Timetable
Let us help!
Everyone in our office is also an Instructor, so let us help you find the best class for you!