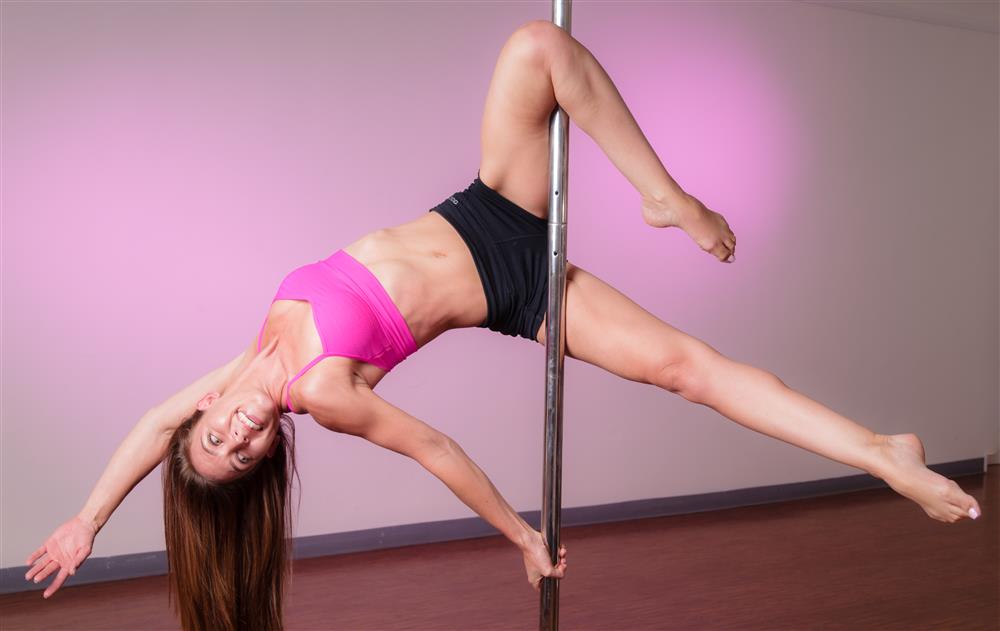 POLE

Moves

PoleMoves pole dance fitness program is exclusive to Shemoves and has been liberating and motivating ladies from all backgrounds, ages and body shapes since 2004!


There are 9 levels to the PoleMoves pole dance fitness program, and each level is an *8 hour course* which is mastered in 6 weekly lessons which are 1hr + 20 minutes long, meaning you can master the pole in much less time than many other pole courses. See below for all new course start dates!

From the Polemoves beginner course right up to Polemoves Ultimate 3 routine course, each week course is overflowing with new pole dance moves (spins), floor-work, sequences and routines all professionally taught by a team of friendly, highly qualified Dance Instructors.

All the spins, inversions and Polemoves techniques and progressions are designed to build strength and skills for the next level, all while having a fun (working out is now really fun!) and feeling great!

*Brand new routine courses - Polemoves Exotic Flow*

Exotic Flow Routine Courses are a delicious blend of exotic floor work, contemporary dance and brand new pole spins and tricks performed to the most popular erotic dance tracks with or without heels!

Just $240 for a full 6 week/8 hour routine course including dance specific strength and conditioning.

Beginner level routine courses starting now!

Just bring 2 yoga mats and your favourite heels as well as leggings or long/loose pants.

Thinking of starting pole fitness with Shemoves? Here's just some of the extras we offer!

Free practice time at all Shemoves studios (East Perth, Canningvale, Joondalup)

A generous 'make up' class option (if you miss a class during your course, you can make it up in another course running at the same level)

Weekly or fortnightly payment plans at no extra cost

Half price repeating option - you can repeat any completed Polemoves level for half price as many times as you wish!
Wondering what to wear? Standard gym attire is perfectly fine! As you progress up the levels it is essential to grip with more skin so shorts and crop tops or tank tops are required (from Intermediate level onwards). We dance in bare feet too so just bring a hand towel and water bottle! All classes include a thorough warm up, dance-based flexibility session and cool down.
| | | |
| --- | --- | --- |
| Basic to Advanced pole courses | Extreme level pole courses | Ultimate level pole courses |
| Polemoves Beginners | Polemoves Extreme Silver | Polemoves Ultimate |
| Polemoves Exotic Flow | Polemoves Extreme Gold | Polemoves Ultimate 2 |
| Polemoves Intermediate | Polemoves Extreme Platinum | Polemoves Ultimate 3 |
| Polemoves Advanced | | |
To view all Polemoves levels' upcoming course start dates
click here
About Polemoves Pole Dance Courses
What are the benefits? Muscle toning and strengthening (particularly core, back and arms) weight loss and body shaping, confidence building, friendship making and smiling while you're dancing and working out!

Class Type : Course

Experience required : None! (for beginner level, however, if you have previous pole experience call us on 1300 789 103 to guide you into the most appropriate level for you)


Course length : Each level is 8 hours long (6 x 1hr 20min lessons once a week)


Cost : $220 ($110 to repeat a course) *$240($120 to repeat) for Exotic Flow*
Pole dance packages now available. Check out the 'Get me sexy fit now pack' for more great pole dance fitness value and free classes!
NB : if you are a repeating student (ie you want to repeat the course again), its half price! Make sure you put '0' in the box next to Adult, and '1' in the box next to Repeating student box (see below) in order to make a half price booking!
Timetable
Let us help!
Everyone in our office is also an Instructor, so let us help you find the best class for you!