Serena Williams trains at SheMoves Perth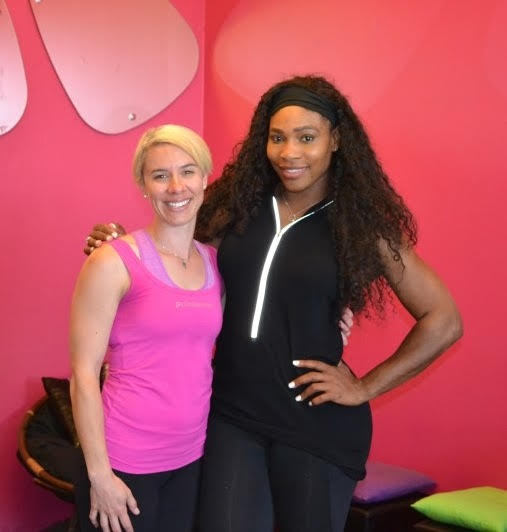 Everyone knows Serena Williams is Queen of the tennis world..... but did you know she is a queen of aerial dance too?
In January 2015, Serena Williams contacted Shemoves for private lessons in Lyra. The queen of tennis was preparing a Lyra routine for an exclusive celebration and performance night and was determined to outdo her sister Venus!
One of our Pole and Aerial Instructors, Lorna, was offered the privilege of teaching Serena Williams some of our Lyra moves and refining her Advanced level routine!
Of course Serena aced her final lyra routine and we look forward to having her back at Shemoves as our guest in the future.